Relax with Biotherm
How the company that received the 2018 award for the "sensoriality" of its products promotes its therapy products in Germany.
Client Profile
Biotherm is a French luxury skin care company owned by L'Oréal under the Luxury Products division. Biotherm was acquired by L'Oréal in 1970.
Biotherm originated from mineral water.
In early 20th century, the French doctor Jos Jullien discovered mineral thermal spring waters under Pyrenees mountain in the southern part of France which contained thermal plankton, supposedly a key to healthy skin and a potent skin rejuvenator.
In 1952, intellectual property rights was acquired and she used it in skin care products.
Therm in Biotherm comes from thermal plankton, an ingredient found in all Biotherm products. Bio comes from the profession of the founder biologist.
Objective
Increase sales and engagement in retail.
Strategy
We created a Rewards & Incentives tailored to Biotherm's specific needs: Each customer that order a minimum of four products (up to sixteen) with Biotherm during the promotional period, receive a free massage treatment in their chosen location. Customer received the voucher per post or email.
Communication
"Order a minimum of four products with Biotherm during the promotion period to receive a free massage treatment in your preferred area."
Campaign Mechanics and Incentive Redemption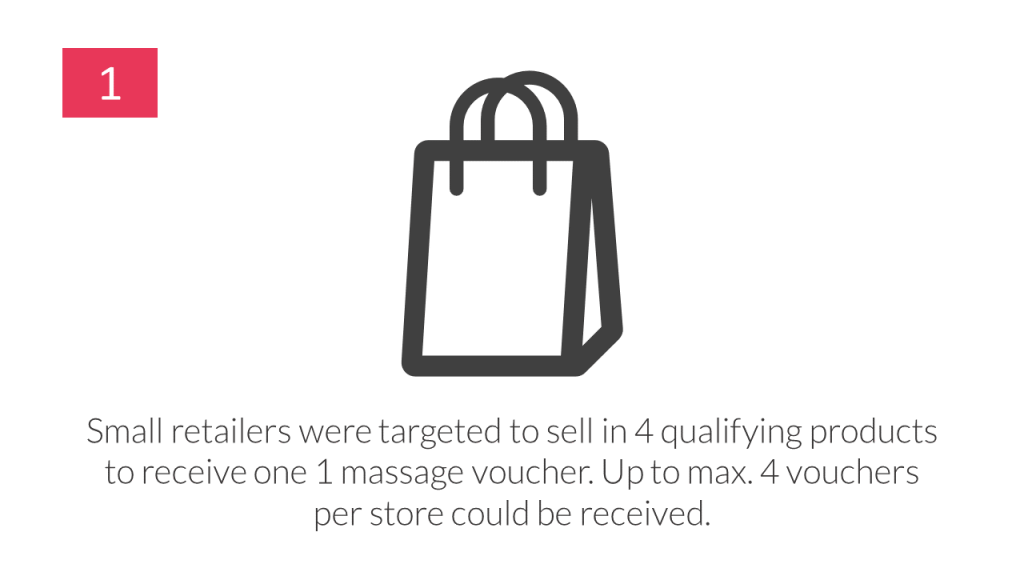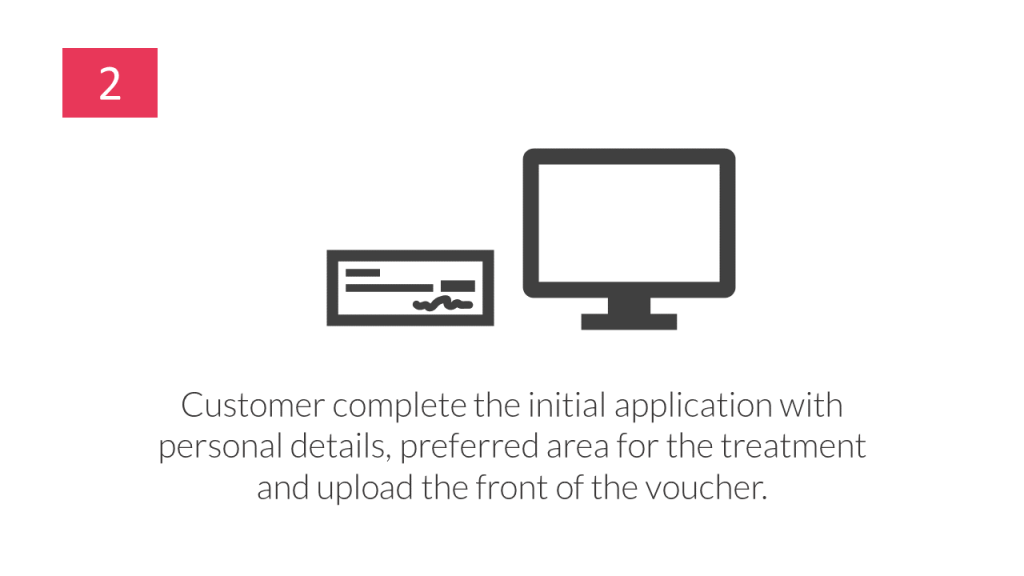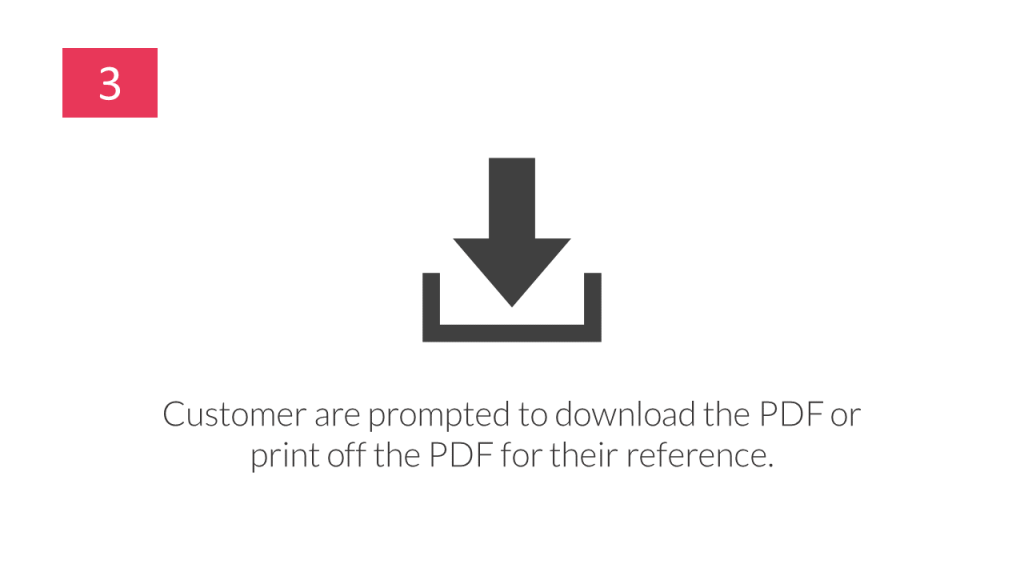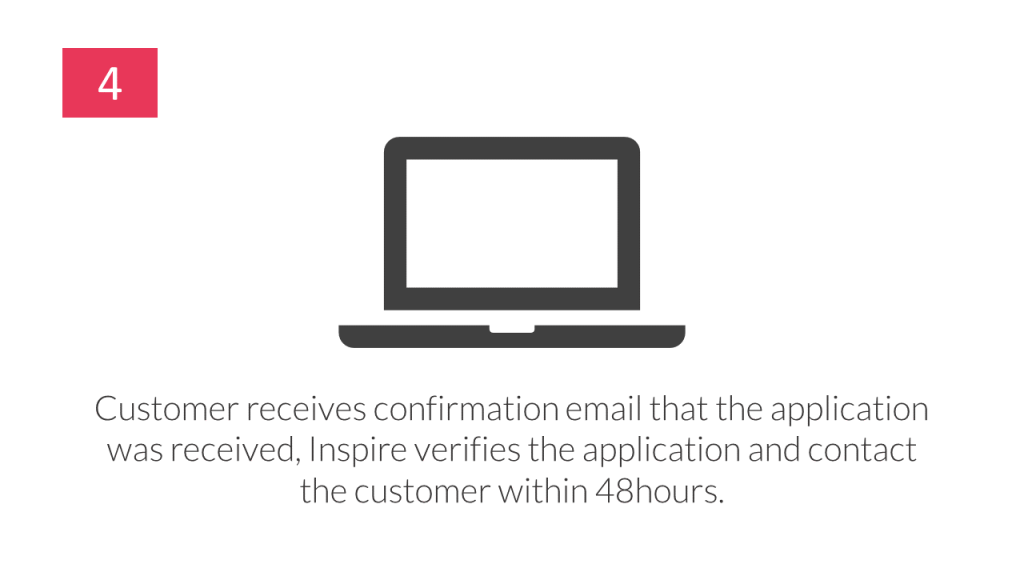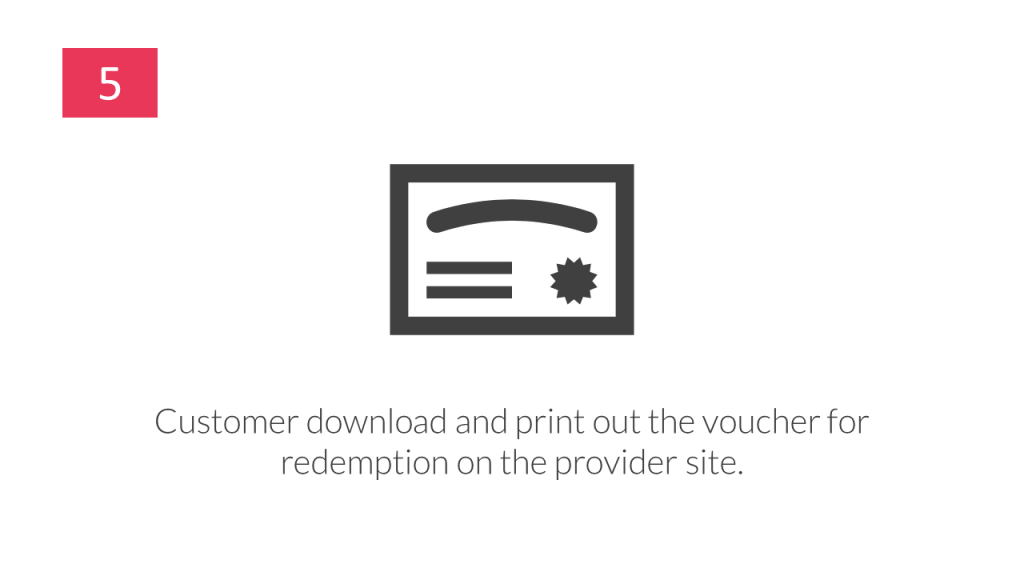 Marketing Collateral & Media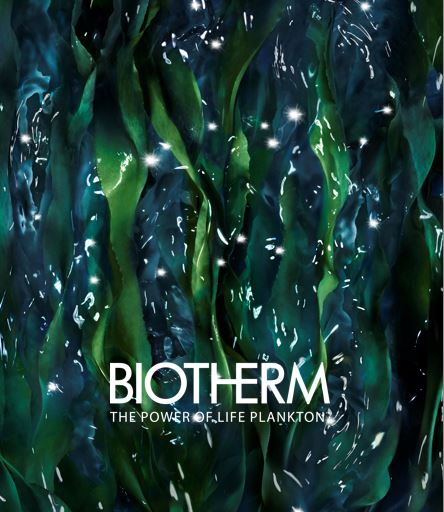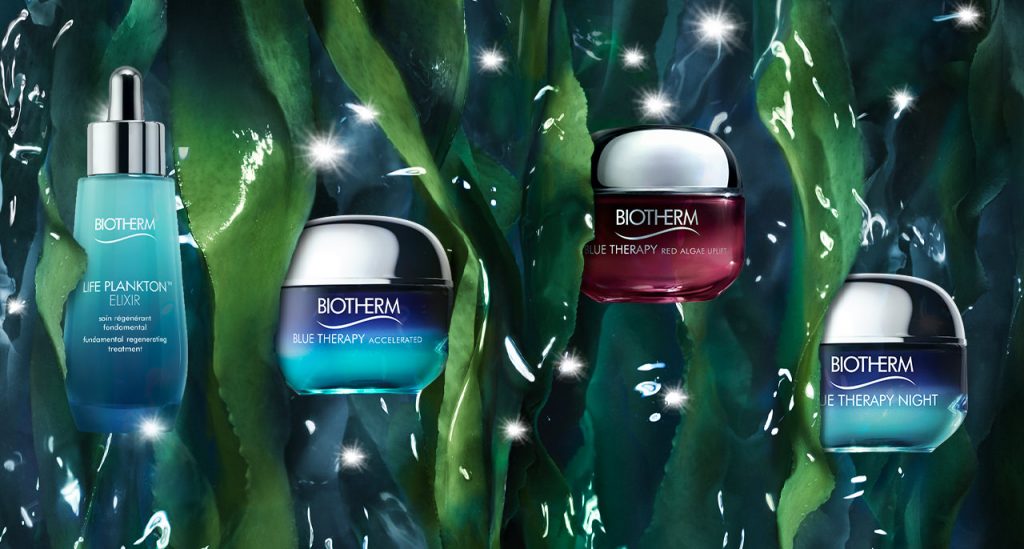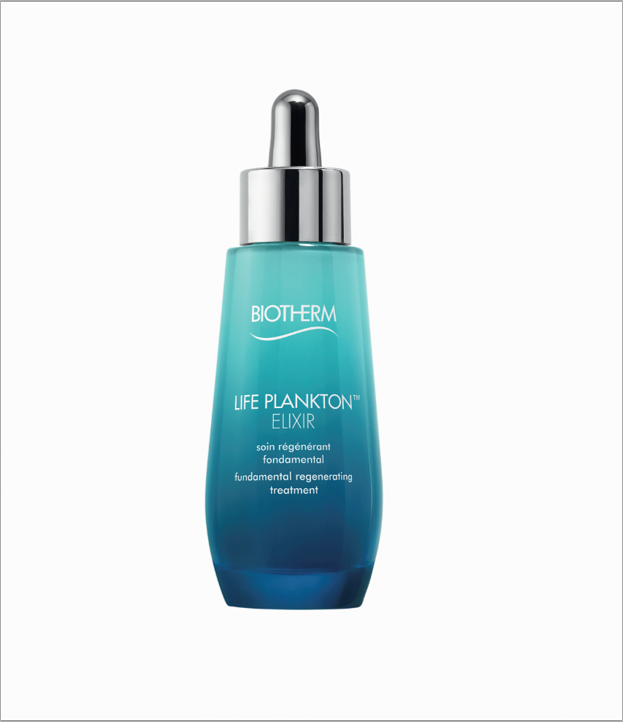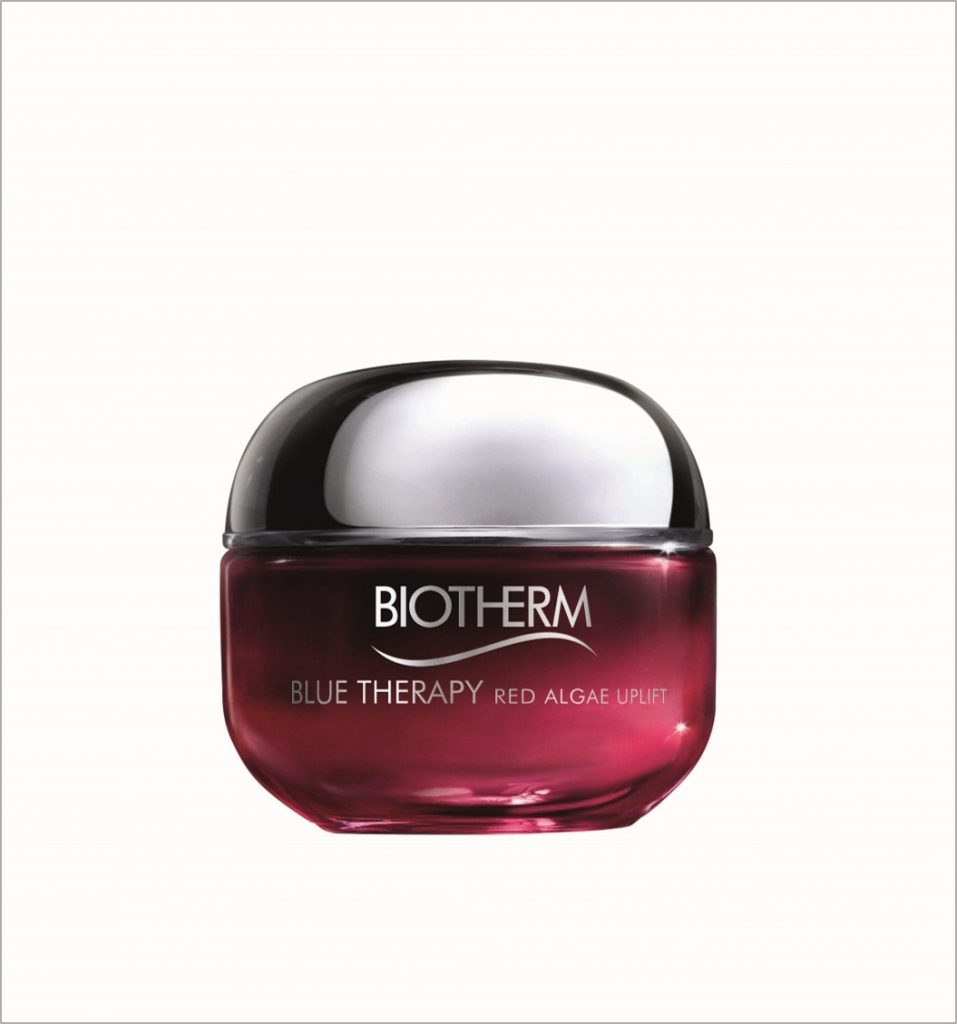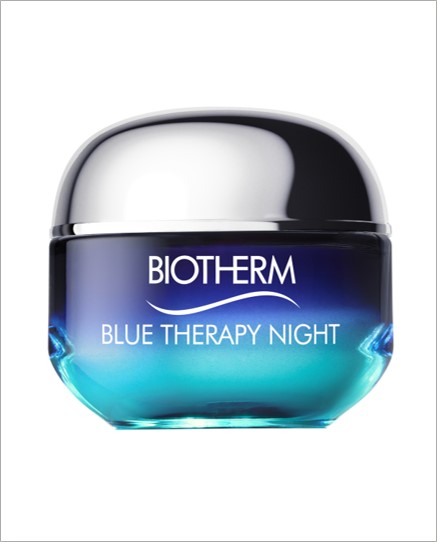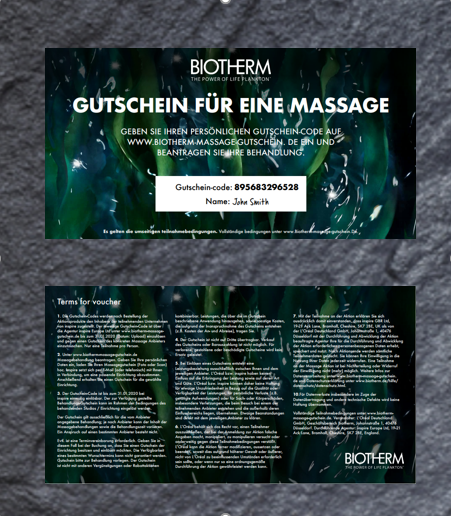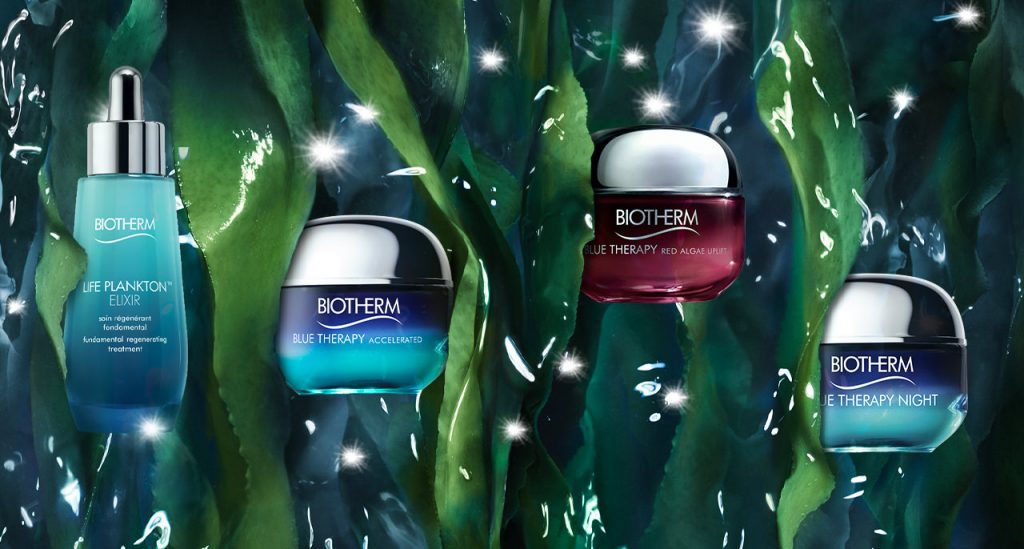 Stay in touch

to find out more about how we can help you grow your business by filling out the form below or get in touch with us.