Mega Mall Free Hotel Sales Promotion Campaign
"Spend 1500 lei in any of the Mega Mall shops during the promotional period and claim your free hotel voucher for 2 people for 2 nights in a 4* hotel".
Mega Mall, one of Romania's biggest shopping malls launched a campaign to increase their sales throughout their stores and for customers to claim a free hotel voucher. The voucher included a 2-night stay in a domestic 4* hotel for 2 people (selected destinations only). The voucher could be claimed on a promotional website asking the customer for one destination and 3 different dates.
14 different domestic locations were available to select for the hotel stay including some like Brane, Brasov, Gradistei Gorge, Cluj-Napoca, Constants, Iasi, and many more…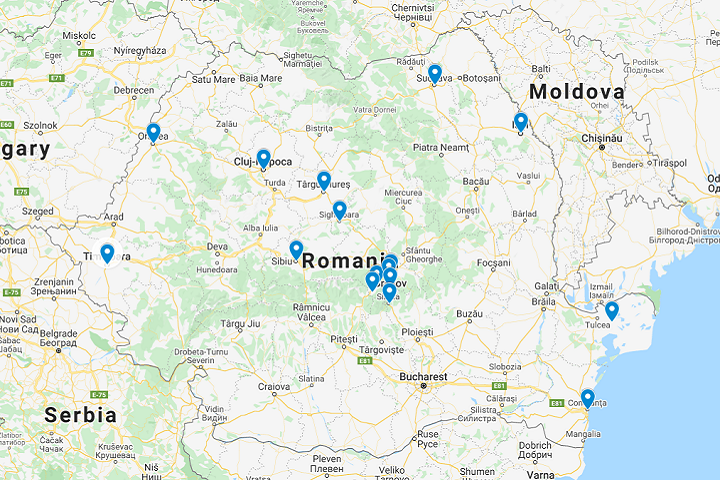 Campaign Mechanics and Incentive Redemption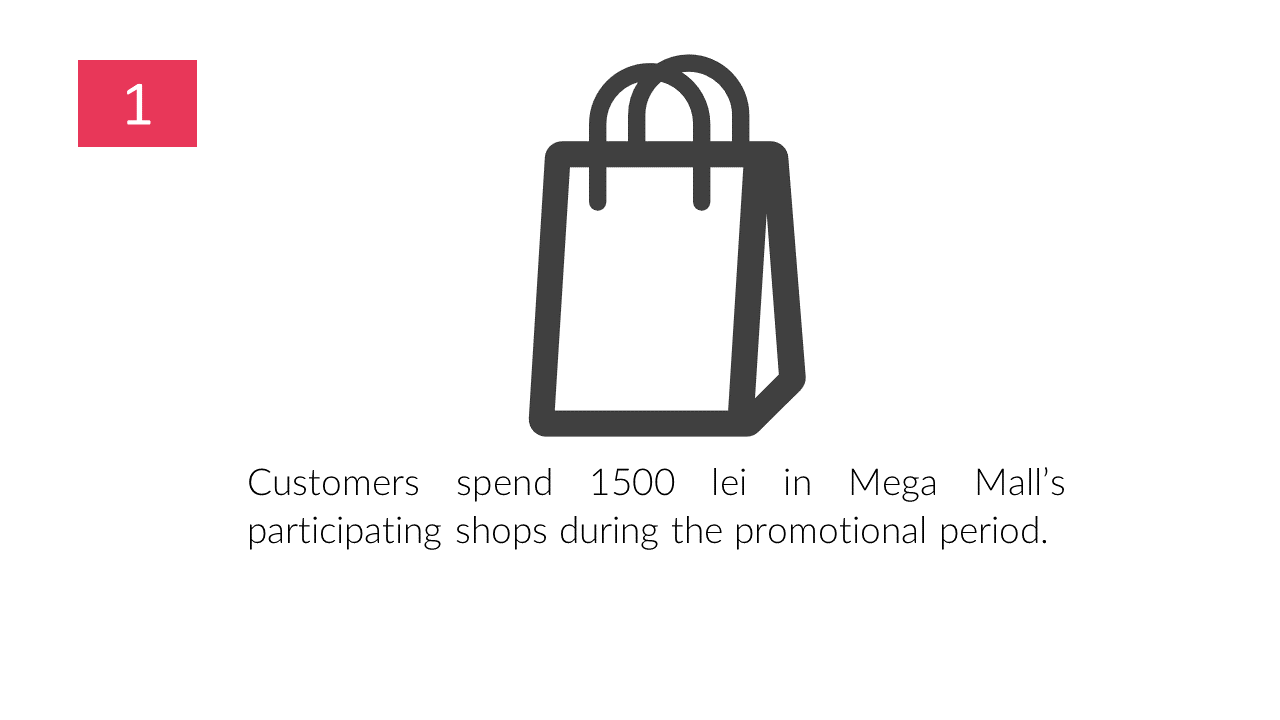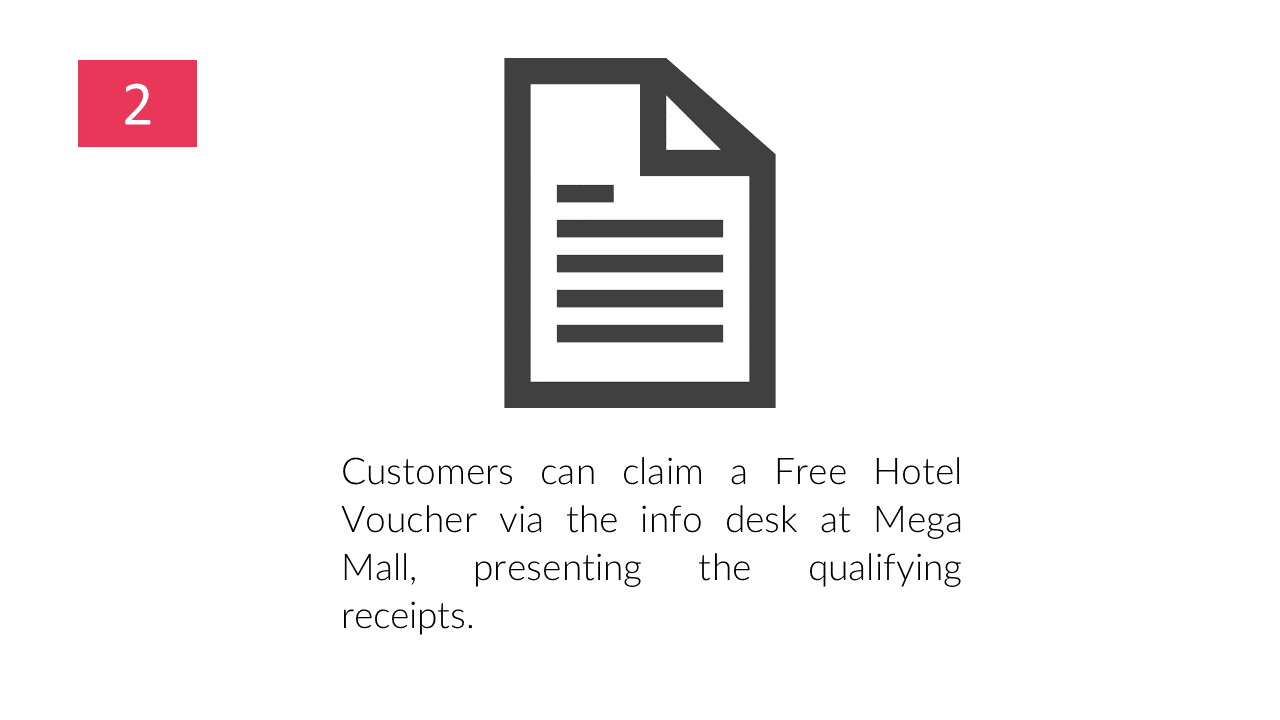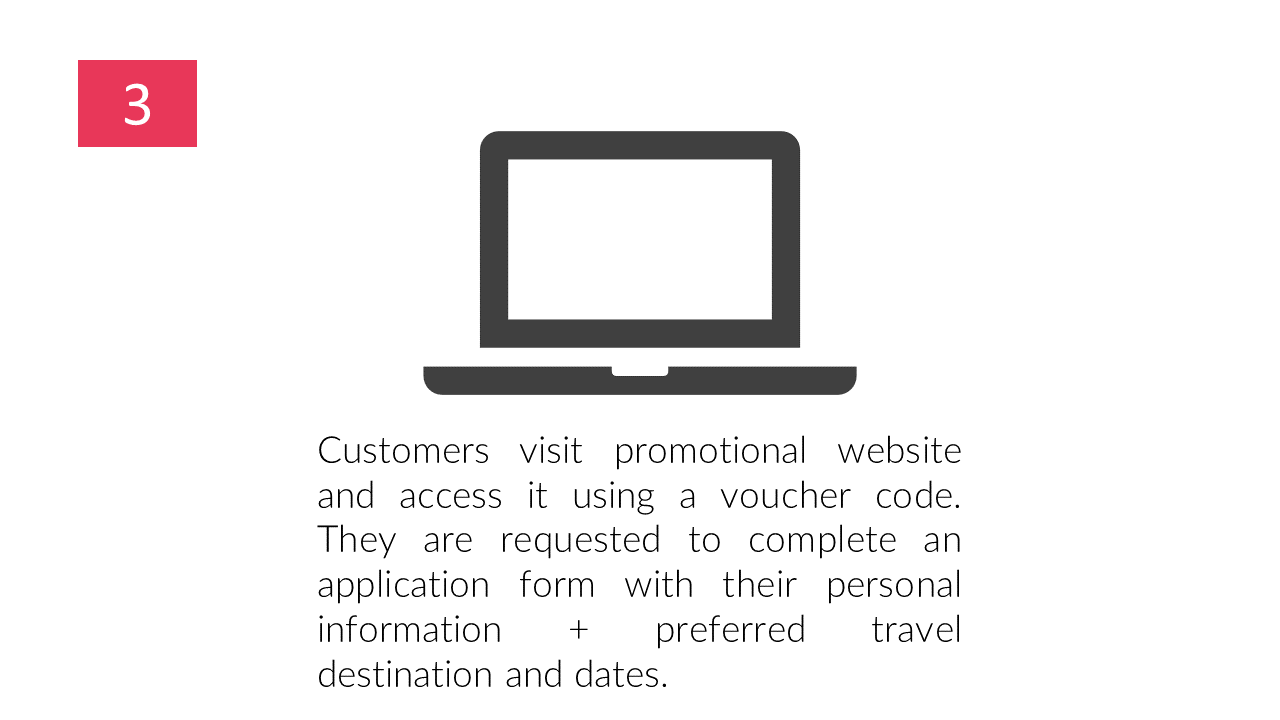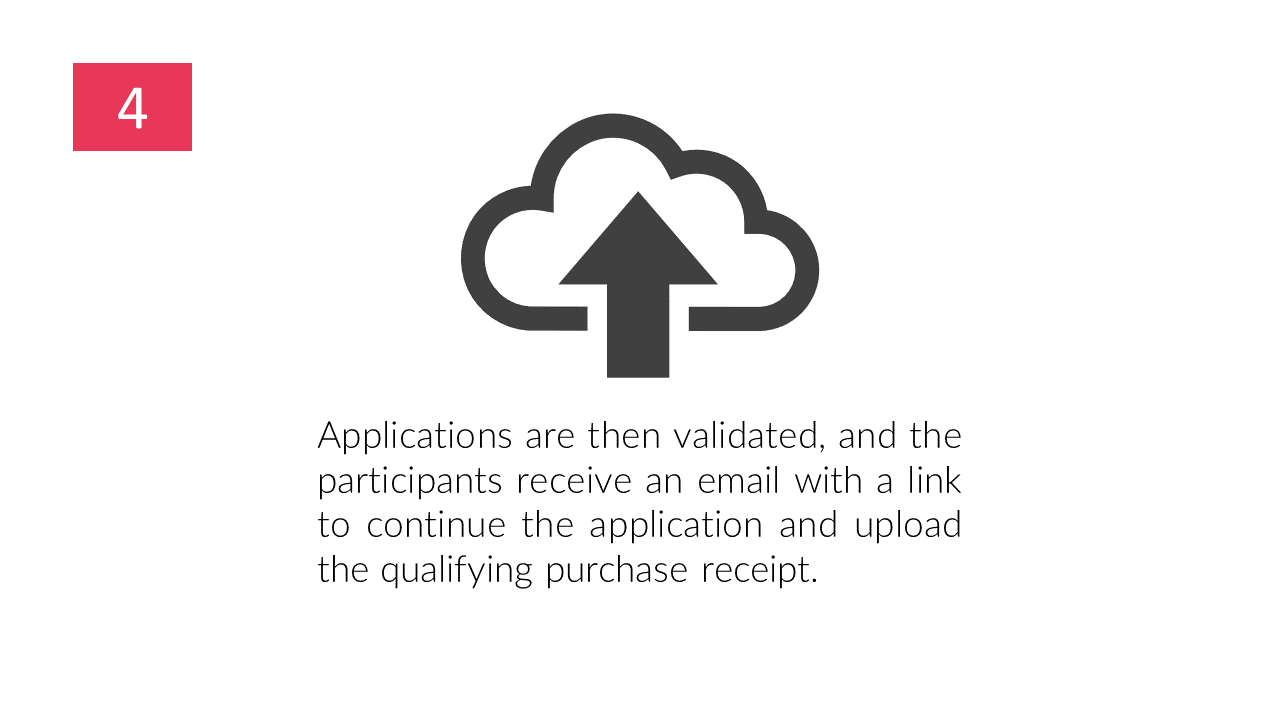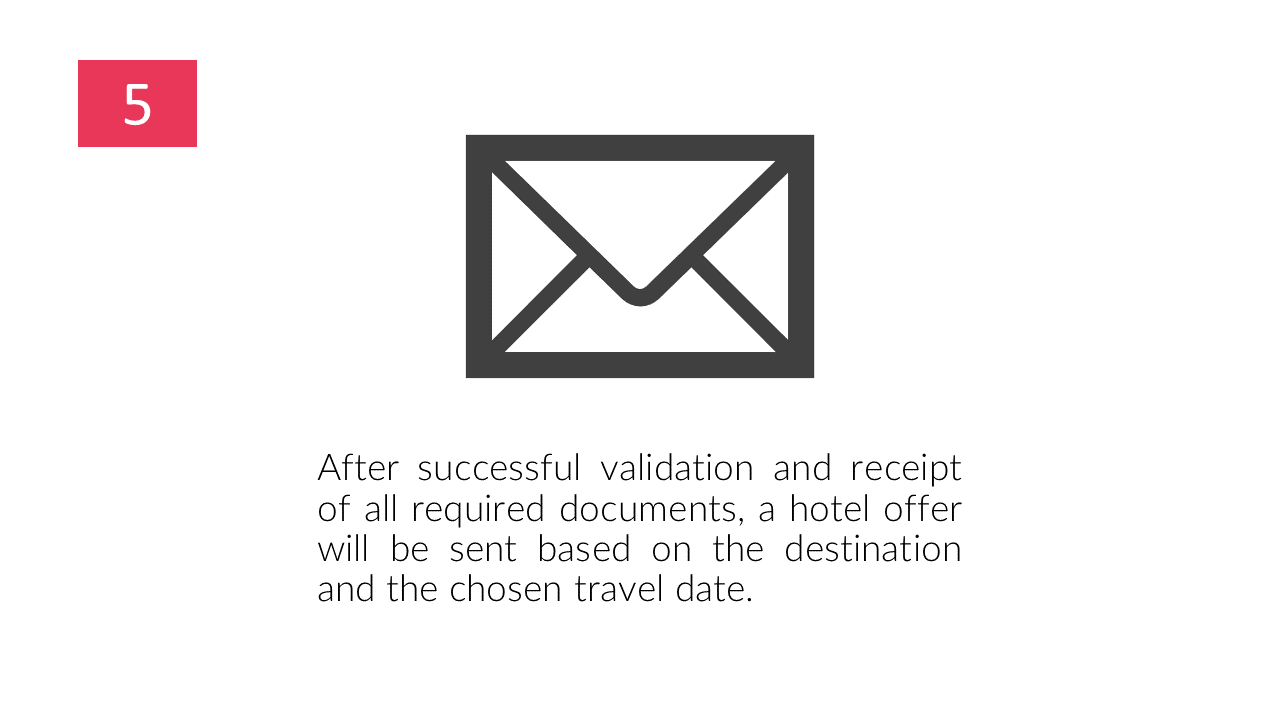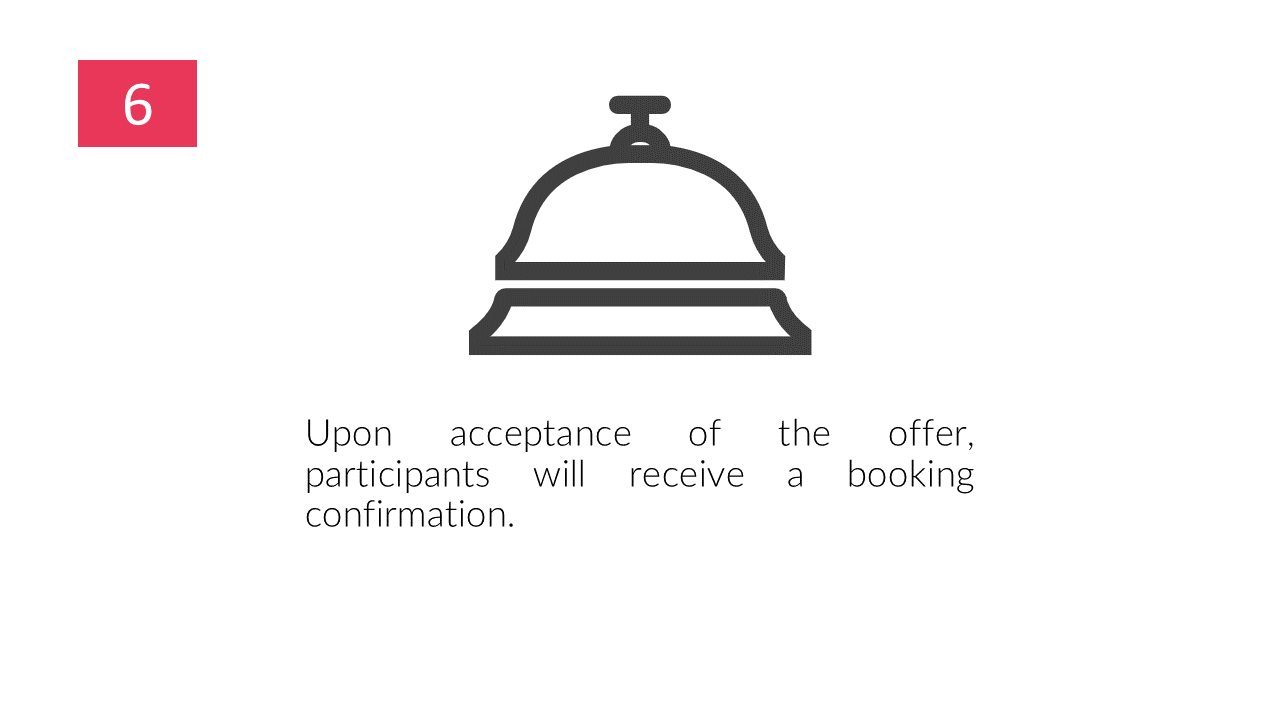 Marketing Collateral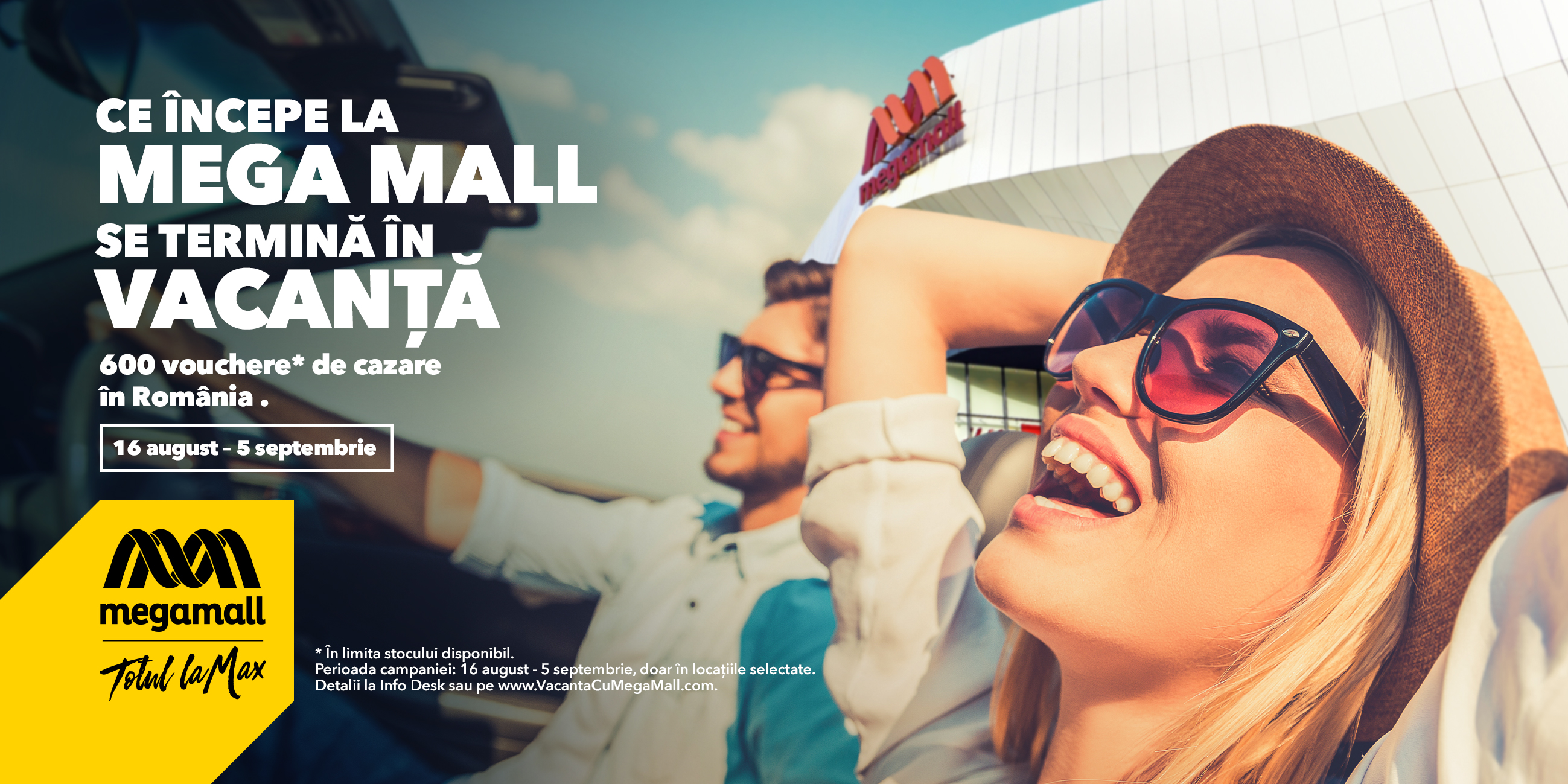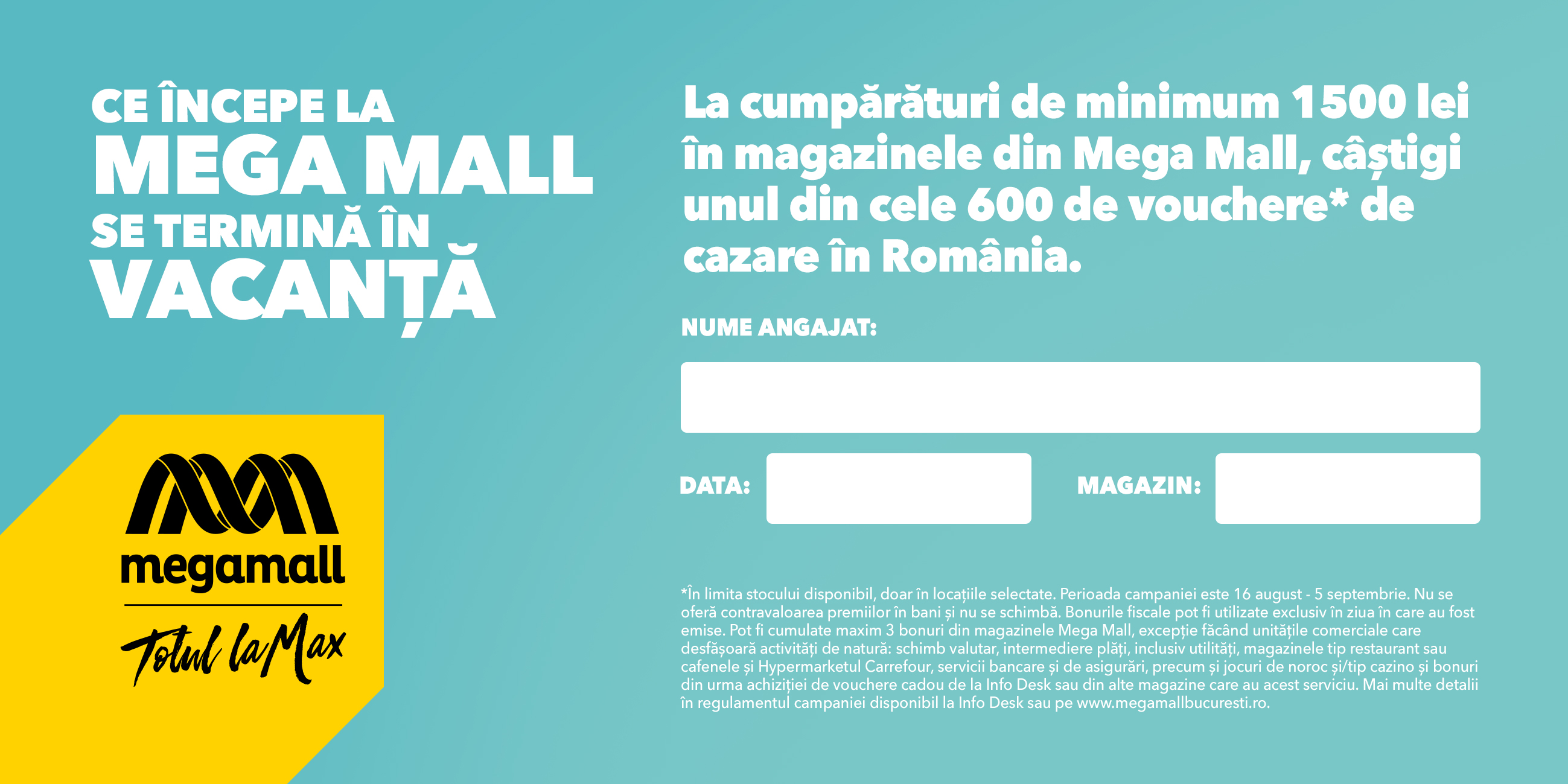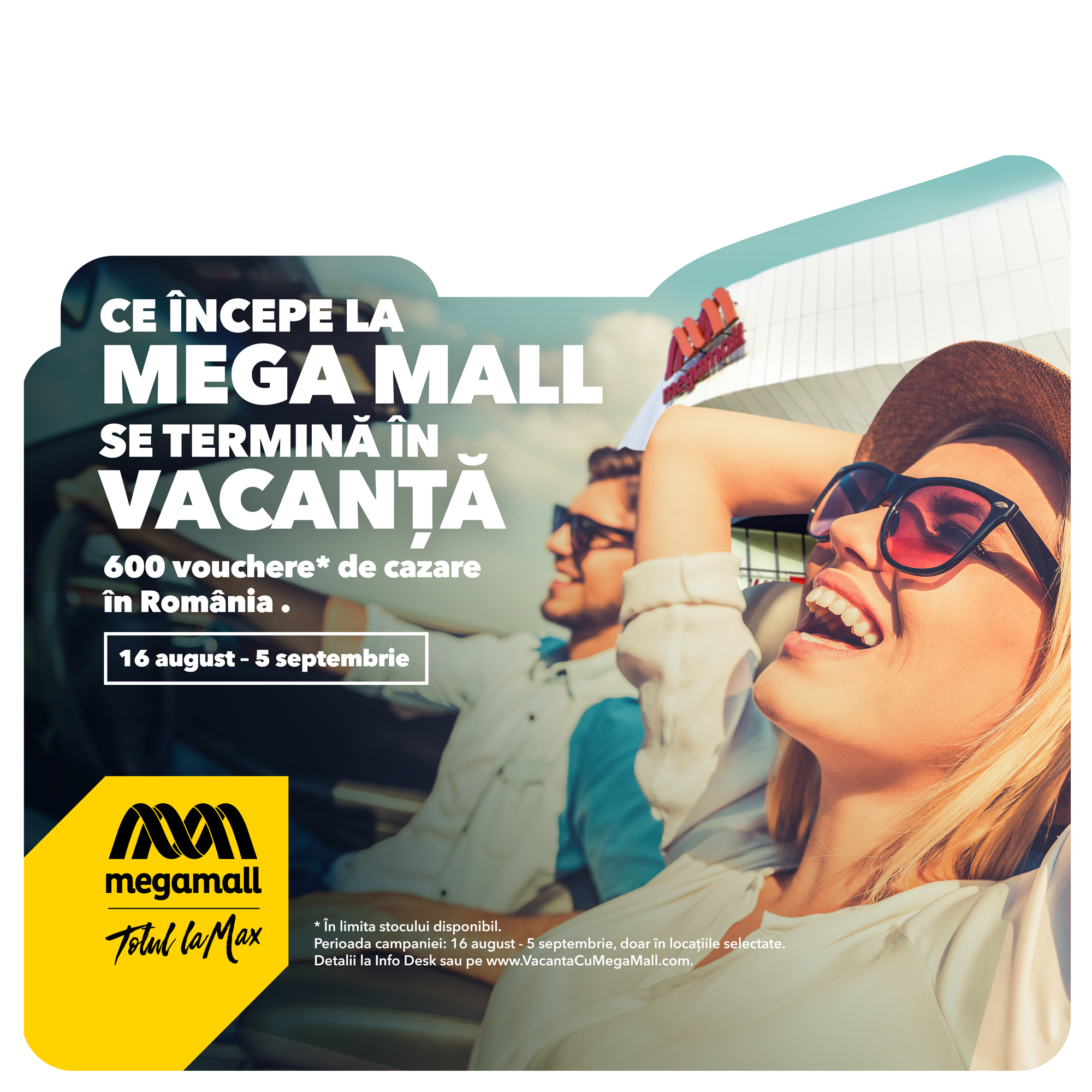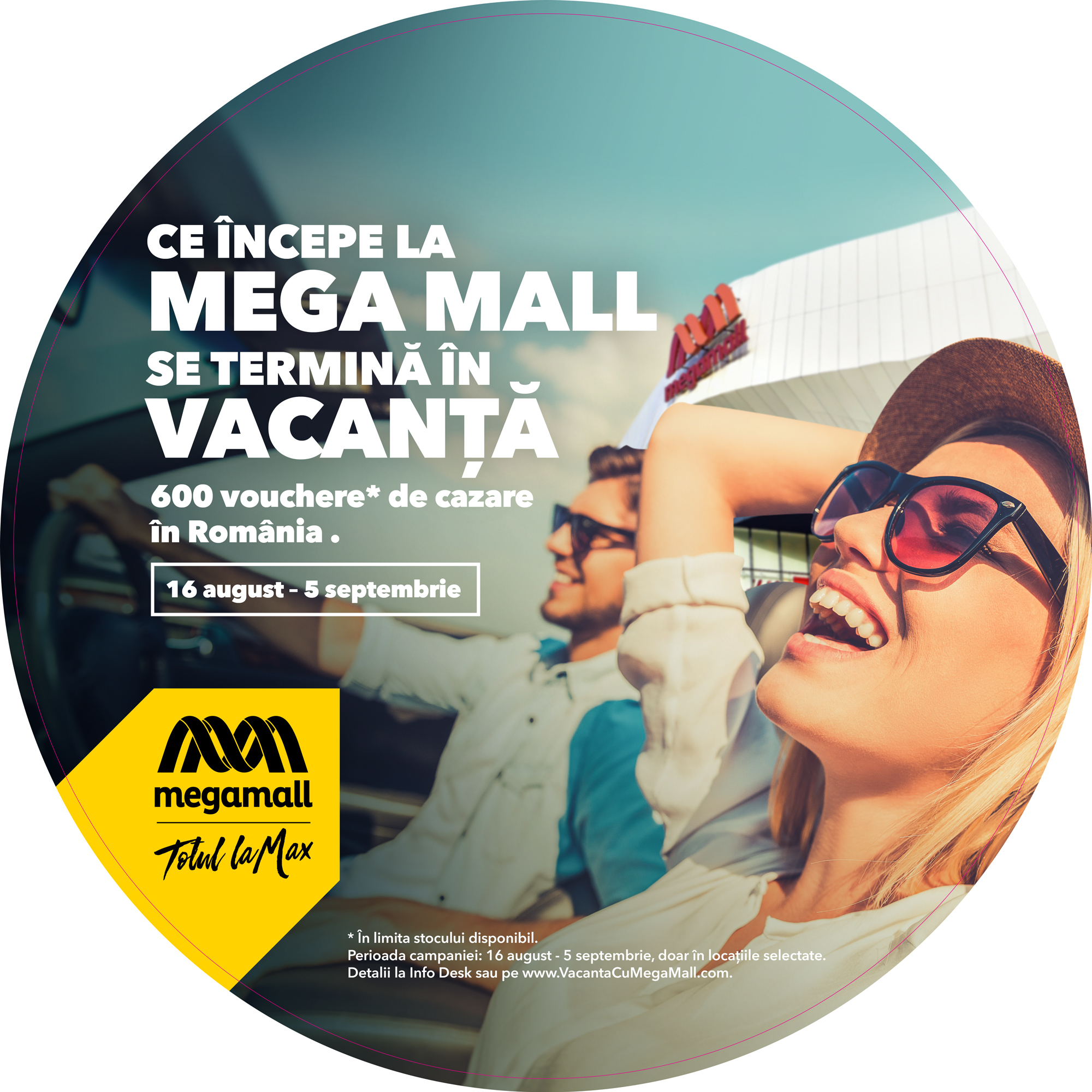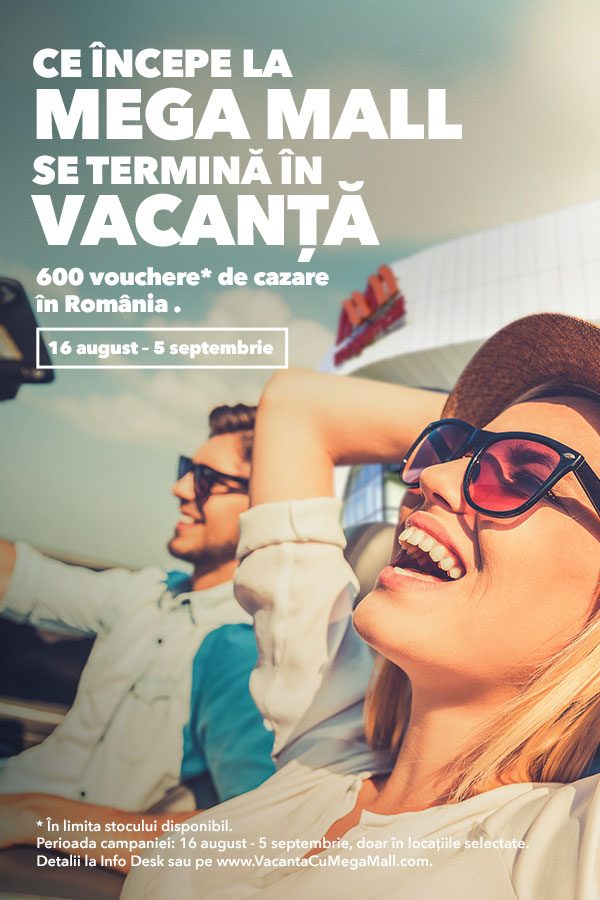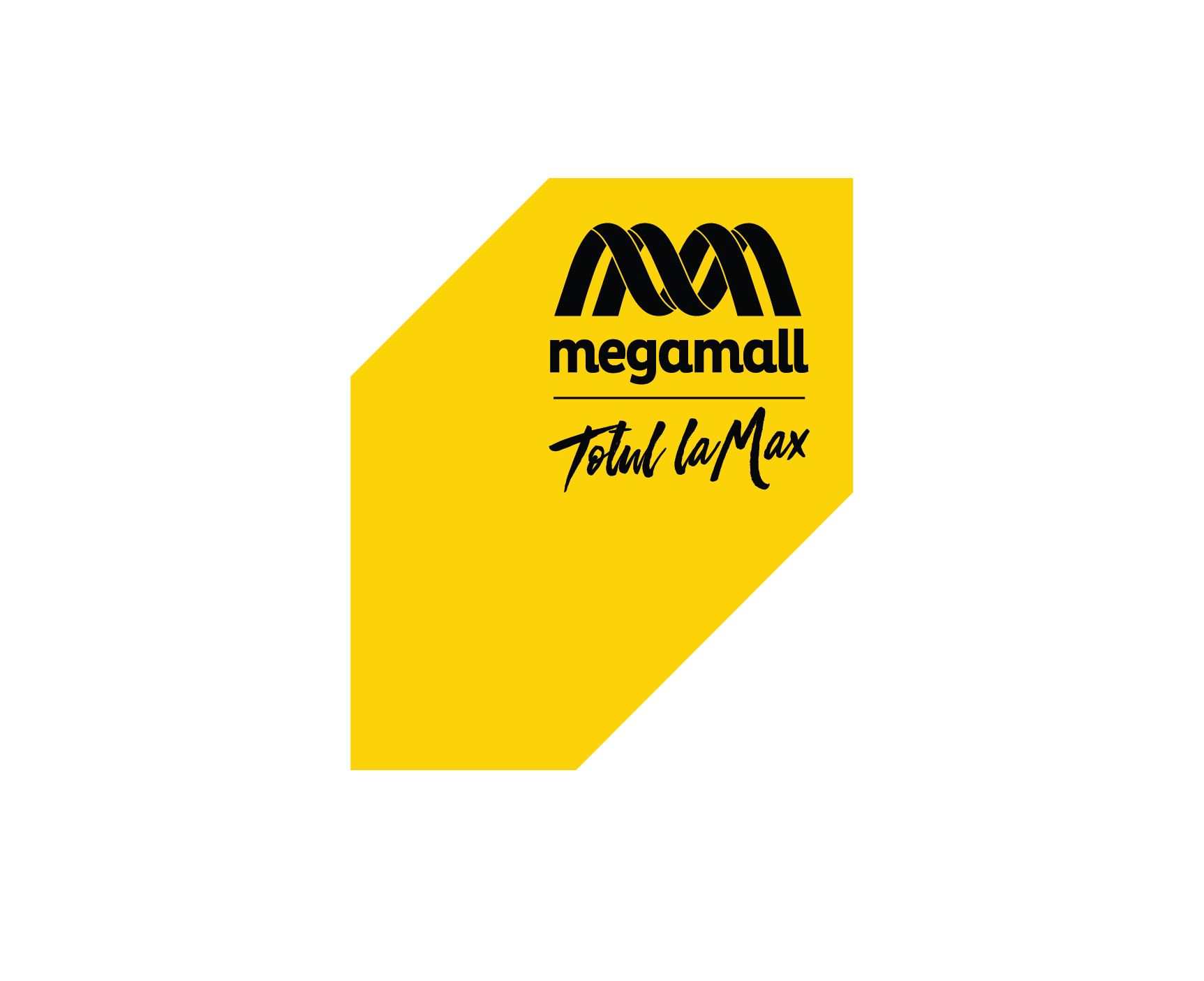 Stay in touch

to find out more about how we can help you grow your business by filling out the form below or getting in touch with us.