Fly with Stoneleigh
How the world's second largest wine and spirits seller incentivised the sales of one of its most prolific brands of wines in Australia
Client Profile
Pernod Ricard is a French company that produces distilled beverages and is the world's second largest wine and spirits seller.
The organisation is rooted in the guiding principle of decentralisation and has 85 direct affiliates worldwide.
As a major global player, Pernod Ricard generates 91% of its turnover outside France, has 101 production sites across the globe and owns 17 of the top 100 global brands by impact.
Stoneleigh is one of Pernod Ricard's many wine brands (as part of Pernod Ricard Winemakers) and sold 698k cases in 2016.
With vineyards situated in Marlborough, New Zealand. It is the no. 2 New Zealand wine brand in Australia.
Objectives
Increase market share of the Stoneleigh brand on the Australian market with an innovative incentive that captures consumer's imagination and thereby increase brand awareness of Stoneleigh wines with consumers in Australia.
Strategy
We created a Free Flight Campaign tailored to Stoneleigh's specific needs. Upon purchasing 6 promotional products in one transaction, customers receive a free flight voucher that can be redeemed against flights from  7 departure airports across Australia to 13 unique destination cities across Australia, New Zealand and Indonesia. The offer was communicated online and at the POS.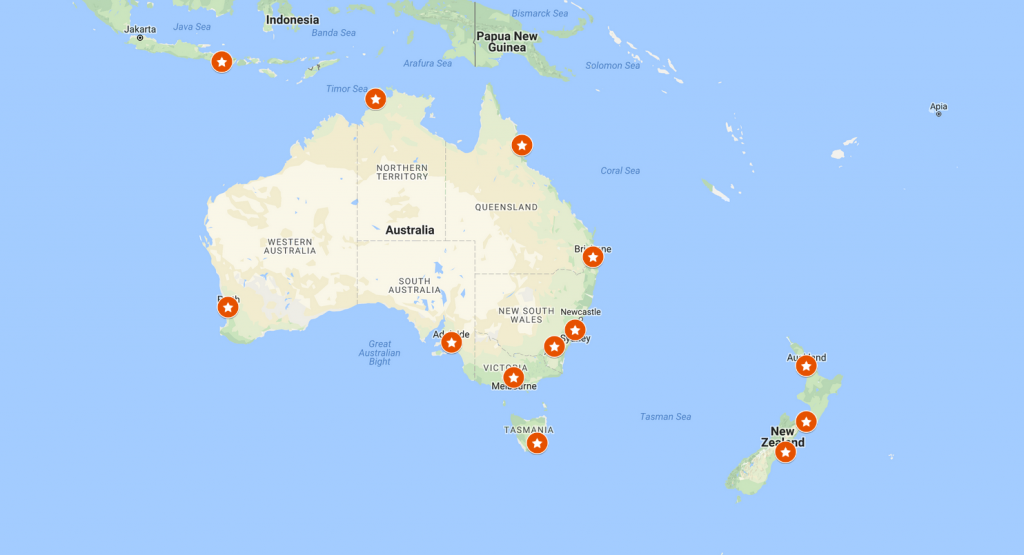 Destinations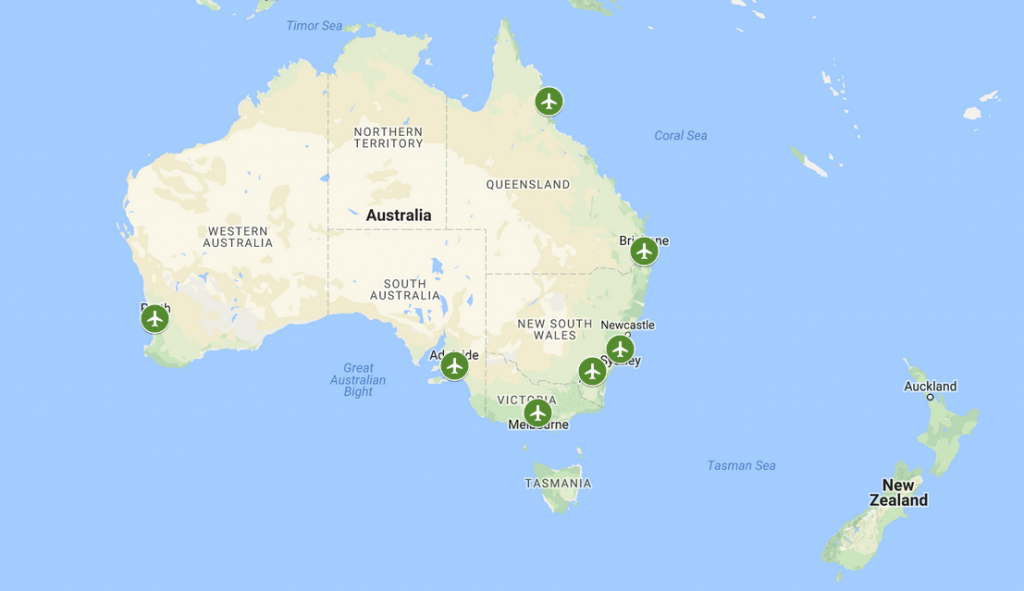 Departures
Communication to Customers
"Buy 6 promotional products in the same transaction and receive a free flight."
Campaign Mechanics and Incentive Redemption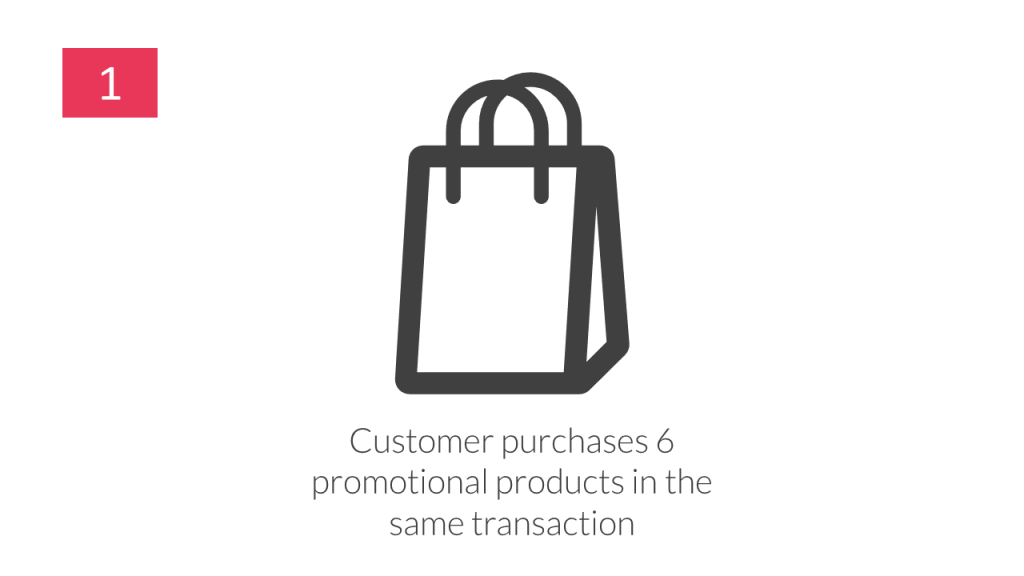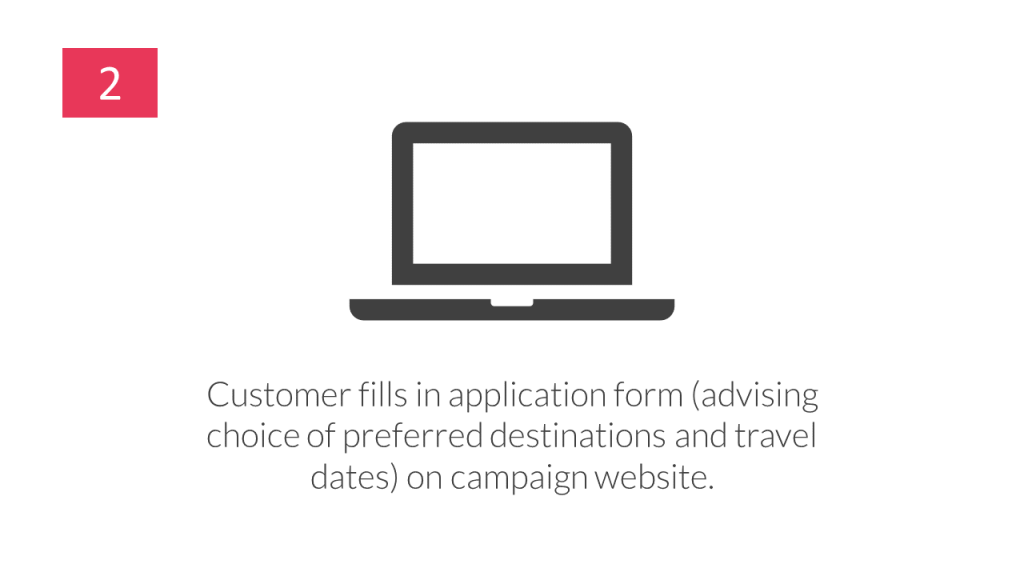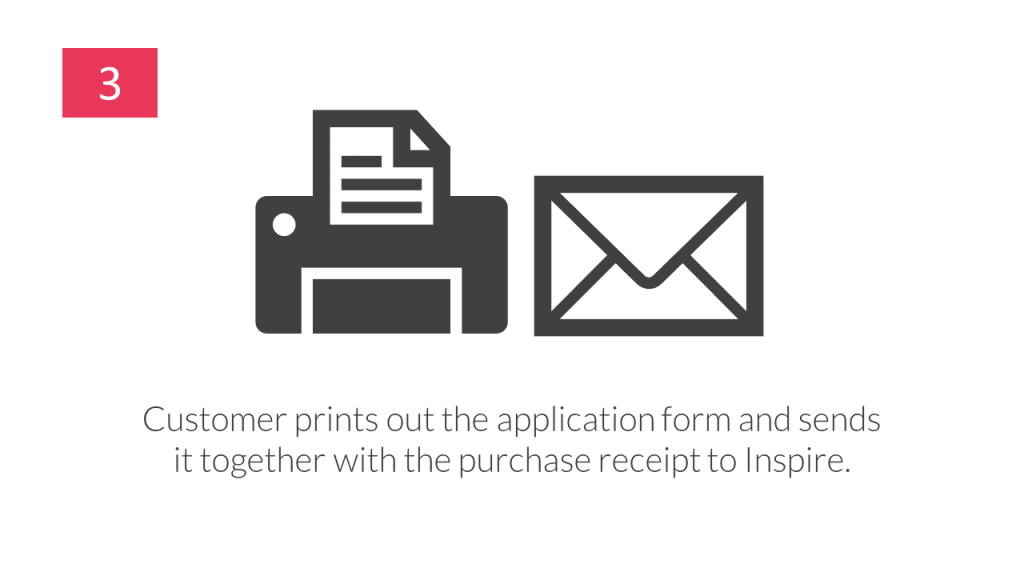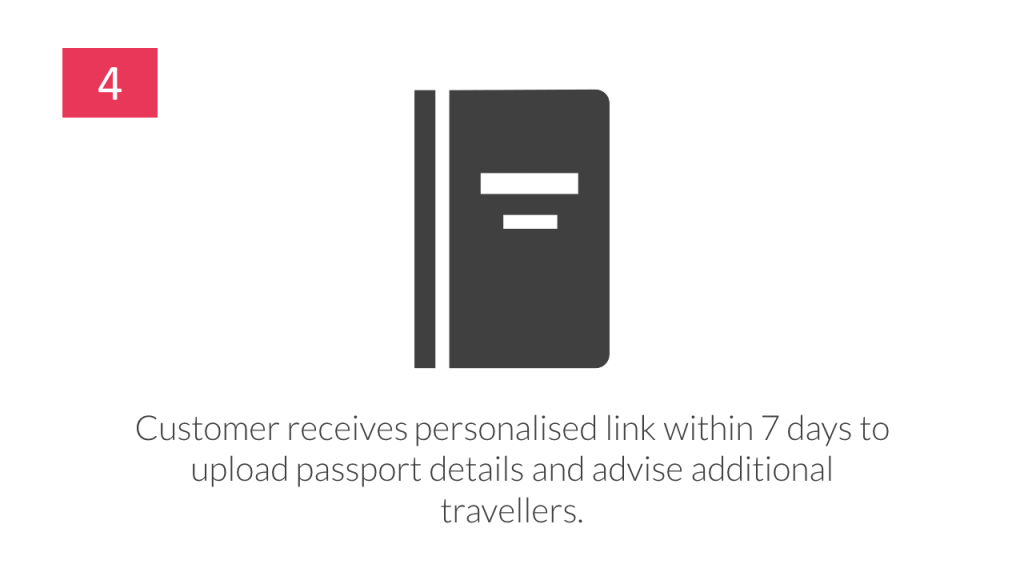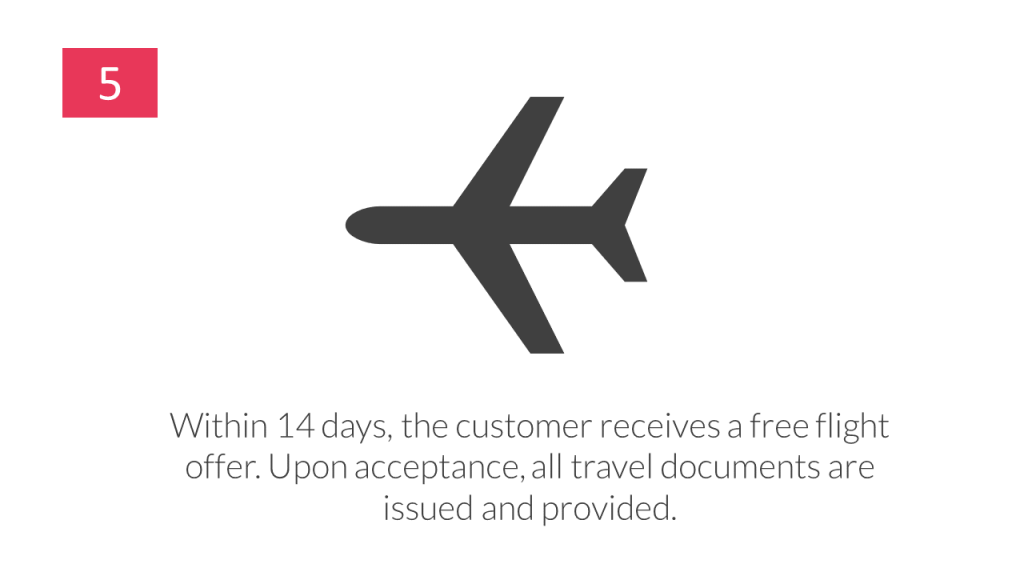 Marketing Collateral
Stoneleigh created a range of marketing collateral to communicate the offer to customers, including bollard covers, fridge decals and posters .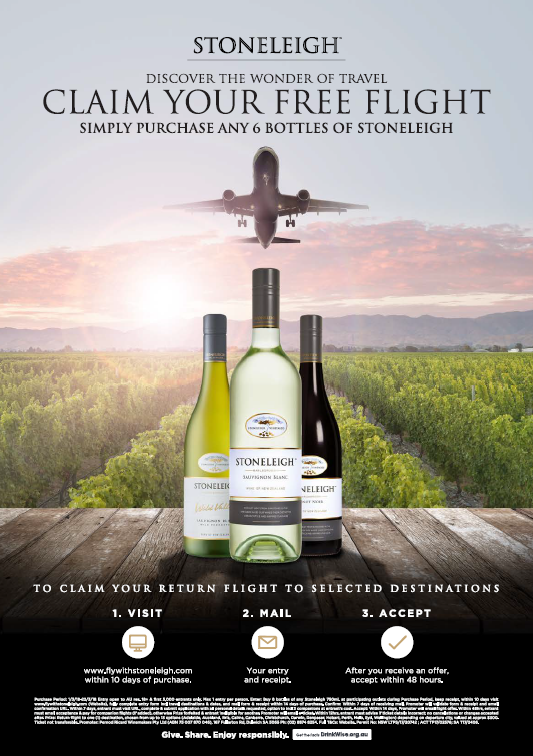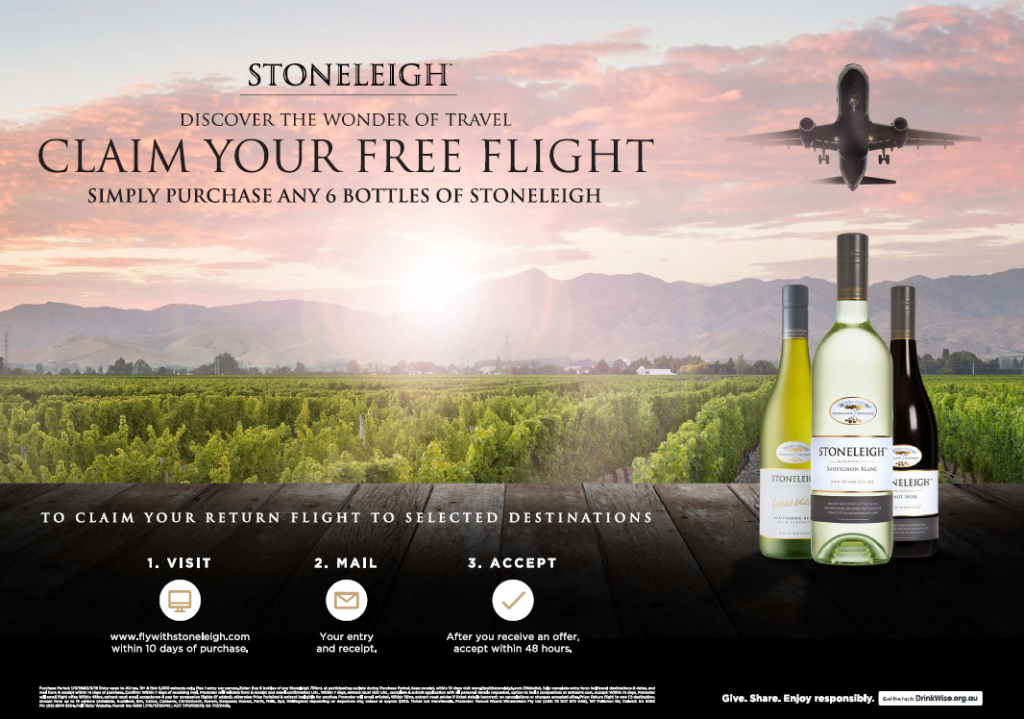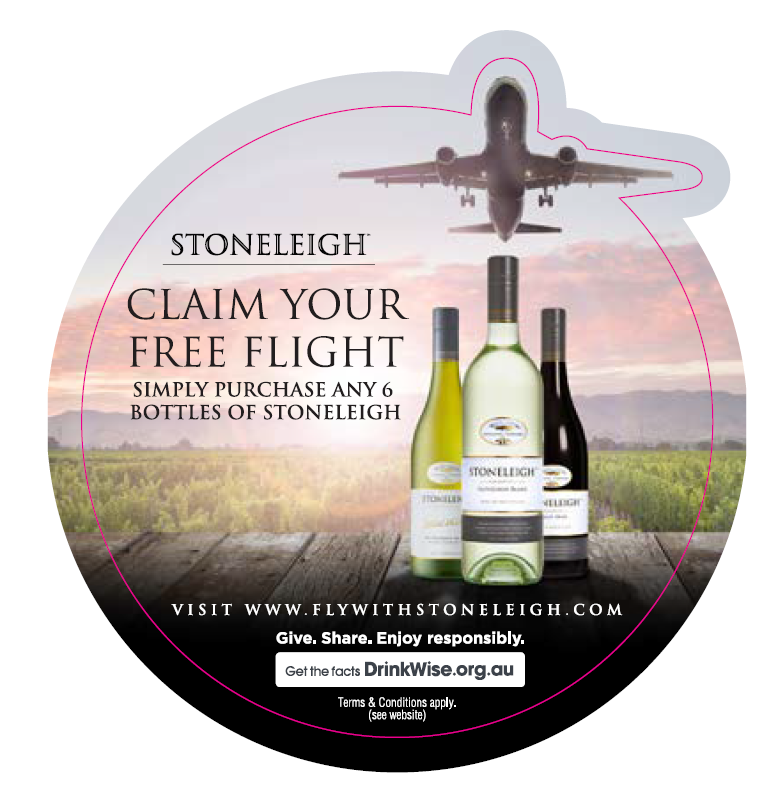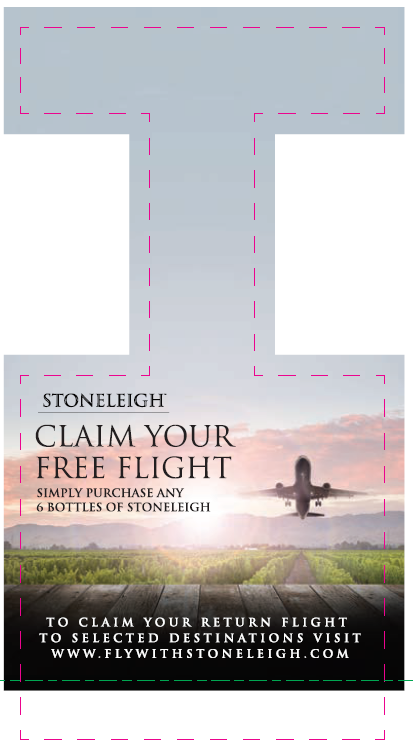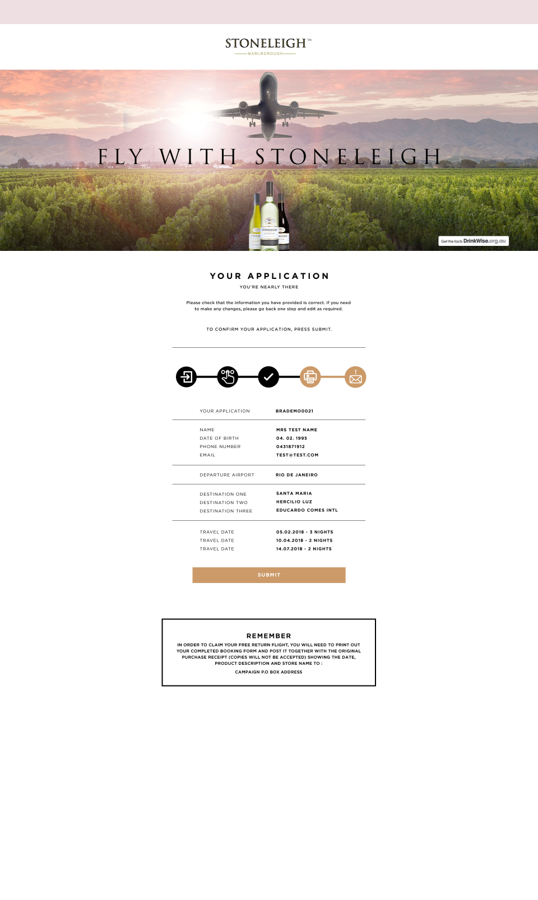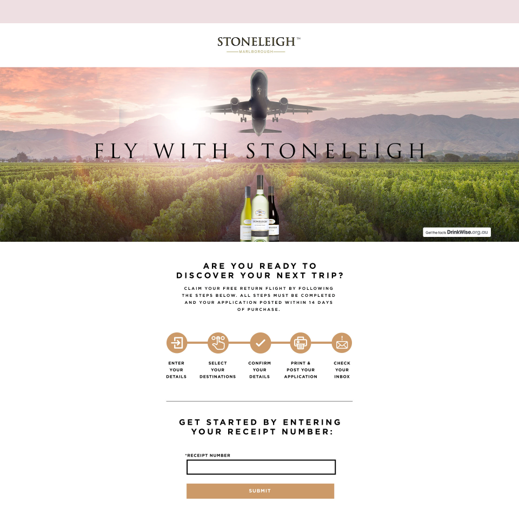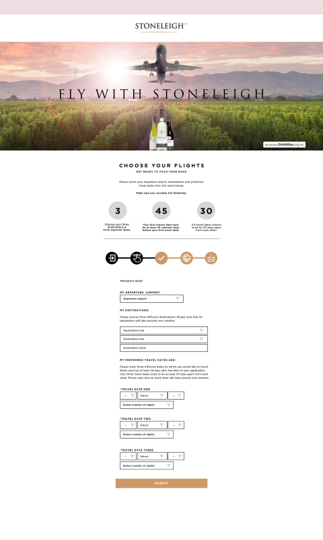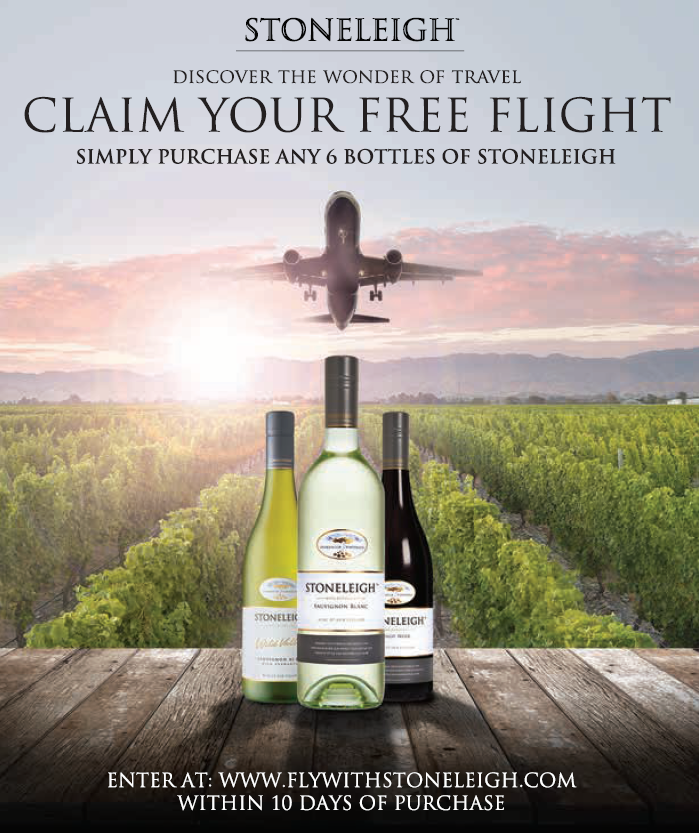 Stay in touch

to find out more about how we can help you grow your business by filling out the form below or get in touch with us.