So, you might've noticed we've had a makeover. Don't worry though, your favourite international agency specialising in sales promotion, travel, rewards and loyalty is back with a brand new look and feel! We're still working with worldwide businesses and are more committed to meeting your needs than ever.
So, what's new?
We've simplified, improved, upgraded and enhanced the site to make life easier for those that wish to be, like us, inspired. Now you can see what we do and how we do it, and find your way around the site smoothly.
Next is our revamped award-winning travel card, which remains our number one product. We understand how much people love travel rewards, so we've decided to enhance and expand our travel portfolio to give you the best ever offers. It now boasts over 250 of the most well-known and trusted travel providers and we're lucky to have exclusive contracts with thousands of the world's top airlines and hotels, giving you the opportunity to visit the best destinations worldwide.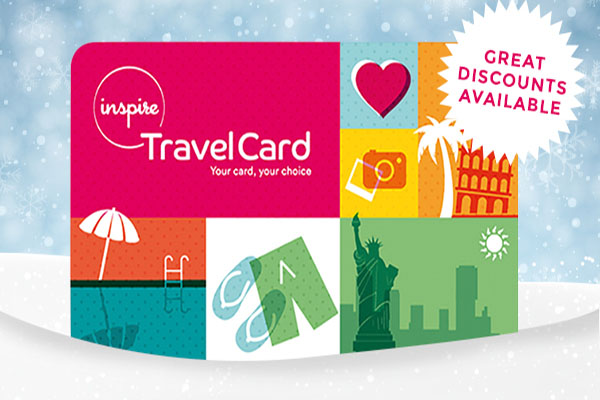 Even though we're developing and evolving to be bigger and better, we're continuing to support our charity partner with the Inspire Travel Card for Charities. We are particularly proud of our work with Family Fund, a charity that gives families raising disabled or seriously ill young people the funds to take much-need family breaks. The Inspire Travel Card for Charities allows the folks at Family Fund to ensure that its grants continue to offer an ever increasing number of young people and families the respite they deserve.
Now we are new and fresh, come and get in touch, and be inspired!