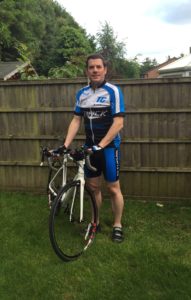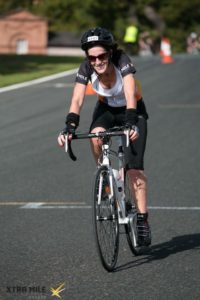 Two Bramhall-based workers are gearing up for the ride of a lifetime, as they prepare to cycle over 960 miles from Land's End to John O'Groats for charity.
Dave Fleming and Paula Kennerley, who work at Inspire, a leading travel loyalty and sales promotions specialist will be setting off from Land's End on 10th September 2016 to undertake the gruelling nine-day bike ride.
The sporty pair are hoping to raise £5,000 for Family Fund – a charity dedicated to providing grants for disabled children and their families. Last year, it supplied £33 million to support 72,043 families' getaways, both in the UK and abroad.
In a bid to maximise their fundraising efforts, the duo is offering local businesses various sponsorship opportunities. From £300 to £1,000, sponsors will gain brand visibility among the spectators along the route, as well as throughout the ride's marketing campaign.
Dave, 41 and from Chorley, and Paula, 46 from Congleton, will be live tweeting as they travel the length of the UK from @inspiretweet_ and updating their Facebook page https://www.facebook.com/TravelByInspire/. A training blog is also live so supporters can log on to see how the courageous twosome are progressing.
Dave, business development manager at Inspire, said: "I'm so excited to be taking part in this bike ride for such a worthwhile cause. Family Fund is a charity close to my heart and one that we want to support so it's able to continue its excellent work. As a relatively new cyclist, this challenge is really daunting, but knowing we've got so much support from the local business community is spurring us on!"
Paula, accounts manager at Inspire, added: "It's certainly going to be a challenge but we're raising money for a very worthy cause so it'll all be worth it. Dave and I will be cheering each other on every pedal along the way!"
Keith Herman, managing director at Inspire, said: "We're hugely proud of Dave and Paula for taking part in what is a notoriously difficult charity event. We're all rooting for them to do their very best and hope they reach their target fundraising goal – the charity is one we've worked with for three years, so it's very special to us."
To sponsor Dave and Paula, visit http://uk.virginmoneygiving.com/team/InspireCycling.
You can follow their progress on their training blog, at www.inspirewebsite.co.uk/blog.